Lots of PRIME ceramic solutions for residential outdoor settings. New PRIME ceramic tiles with the inspiration of natural pebble stones are a versatile, sophisticated solution that brings out the spirit in open areas such as terraces, balconies, patio.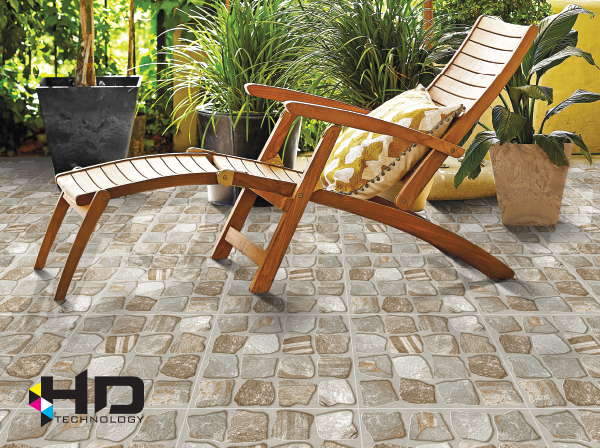 Prime tiles code: 01.500500.09451

In the bright sunshine of the summer, we prefer to discover the outdoor spaces, which are often neglected throughout the cold winter months. Living outdoor spaces to the full means enjoying new atmospheres, created with just the right furnishings and decorative elements.
Over the past few years, interior design has been marked by a clear trend of using typically indoor furnishings in outdoor settings. The result is poufs and chairs in the most fashionable colors seen both in the garden and in the lounge, creating that spatial continuity so loved by architects and designers. Light boxes can be spotted among the bushes, creating a small oasis for you to relax in.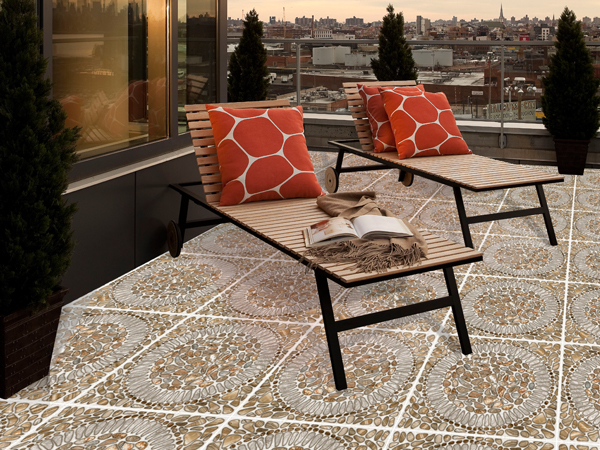 Terrace in the Sunrise:
this spacious terrace is filled in relaxation with nice ceramic tiles taking inspiration from Mosaic-look of the stonework.
Prime
tiles code: 01.500500.09452
And PRIME has chosen a range of sophisticated solutions offer for this space: HD ceramic tiles as elegant as any indoor solution, but with that extra synergy that enhances its beautiful appearance. For gardens, patios, swimming pools and terraces, PRIME has developed a nearly 10 mm thick ceramic tiles, matt finish in size 50×50 cm meeting
international standard EN 14411:2006
, being stain-proof, thermal shock resistant, anti-slippery and sustainable to cleaning products and pool reactive agents. Being rectified ceramic tiles, these products are easy to lay, especially every detail of its beauty origins from the application of
the latest digital printing technology
, creating a real natural-look product.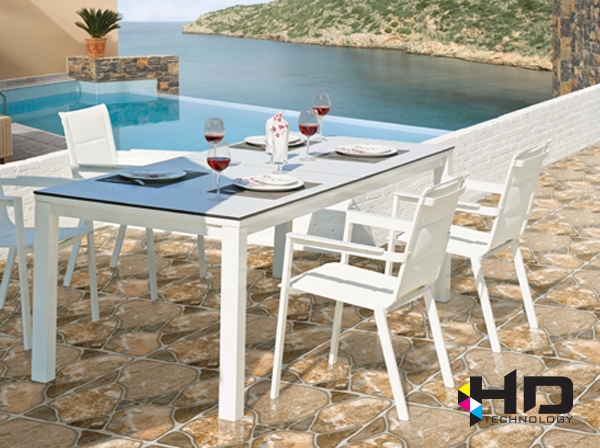 Prime
tiles code: 01.500500.09454
PRIME HD ceramic tiles now are available in a range of pattern and colors, from charming bright to black and white, coordinating the nature to rustic style, warming up any outdoor setting. Come and take a look at PRIME's most beautiful creations for outdoor living!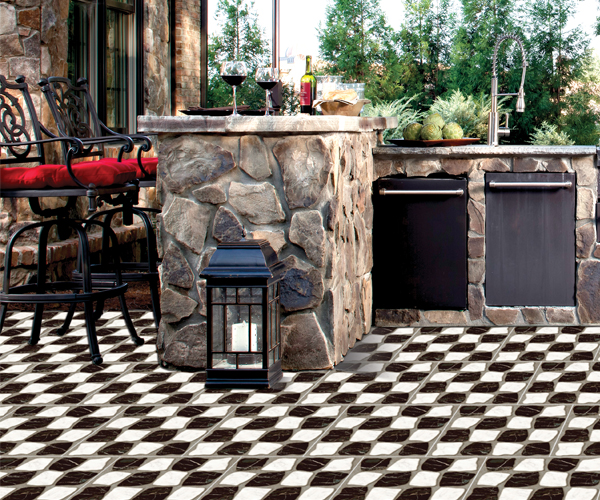 Patio in the Garden:
The black & white pebble HD ceramic tiles brighten a garden patio while is well blend with the floral cushions in verdant greens.
Prime
tiles code:01.500500.09450
About PRIME High Definition (HD) Ceramic Tiles:
Continuing to be an innovator in the industry, PRIME is the first manufacturer to bring this technology to Vietnam and to launch the first products in 2011. PRIME HD ceramic products combine the best of all features from this latest technology. One look and you'll know immediately you've never seen anything so real in a manufactured product. Visit our website for more experience: www.prime.vn
Written by:
Nguyen Thi Huyen Trang – Marketing Communication